Assupol Funeral Cover insurance South Africa
Assupol is the Company with various insurance packages that will allow the South African citizen to live a better life, protect yourself and family members with Assupol Funeral Cover. When it comes to the funeral and life insurance cove, Assupol is packaged with many active products. As we all know that the families have a lot to spend when one of them passes on. It might happen in the time when they are not financially prepared. In this case, there might be no option than to borrow and it might lead to debt. Instead of borrowing, there is another option that is planning ahead of the future to avoid unplanned debt.
Online Funeral cover insurance quotes
Assupol insurance have easy packages which will assist South African citizen against hard times. Anybody that applies for funeral and life insurance cover will be paid within 2 days as much as all the documents are in order as required. Even sometimes, payment comes out within 24hours.
what does funeral insurance cover?
Funeral cover is a form of insurance policy, this will pays a specified amount of cash to beneficious in a event of death, the person has to be covered in the funeral cover plan.
Assupol offers:
Assupol excellent family funeral plan
Assupol absolute family funeral plan
Assupol family plan
Assupol life cover
Excellent funeral plan
This is a type of funeral cover that is created for consumers who will like to carry out all financial plans physically not online or through the phone. In this situation, a professional and well-trained team of recognized insurance brokers will be set up to discuss with the applicant to get some information about the family directly.
How much is Assupol funeral cover?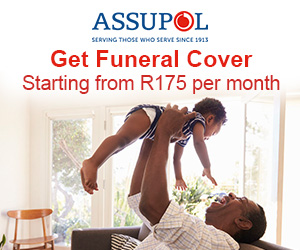 This covers plan will cost some amount of rounds which might be higher than other covers. In this type of cover, there is a guarantee of a ceremonious send-off between the applicant and the family. This type of cover depends on the choice of the applicant. They might like to select not. Whichever way they feel about this cover, there are other types of cover created in Assupol.
Start paying from a minimum of R70 per month.
Affordable funeral cover
Assupol absolute advantage funeral plan
Assupol absolute funeral plan is another kind of plan which is set up to be more friendly than the first one we explained above ( Assupol excellent funeral plan ). In this type of plan, the services offered are created such a way that it will be in line with the individual needs of the applicant family and conditions. The Assupol absolute funeral cover is much more than just a funeral cover. The consumer gain from choice of policies while they alive to enjoy them and also to cater to their loved ones and family whenever they no longer have the capacity to do so.

Assupol life cover
Assupol Life cover is different from funeral cover. This cover involves planning for your family after death.
Life insurance cover will protect your family after your demise. South African citizens should look at this cover and take it as a good means of future planning for your family so that they will not suffer after your demise. It is an important cover in the insurance policy. Life cover will allow your family to maintain their standard of living even after your demise. Assupol will ensure your plans are being continued after your death.

Assupol life insurance cover South Africa
Assupol Life Insurance cover provides affordable premiums monthly. They offer their clients tax-free lump sum in some situations like disability, death or any situation critical illness. It is called "use the money as you please" you can also use the money to pay off the bond, any other debt, pay for daily expenses or any case of medical bills.

Types of life insurance coverage
This type of coverage goes beyond all other insurance services with the help of well trained and experienced staff of Assupol who are very diligent and hard-working in making the life insurance cover is set in place. This has help Assupol to maintain a cordial relationship with clients. They are well known for the job well done in South Africa.
Importance of life insurance quotes
It is important for South African citizens to plan for life insurance cover because it helps a lot. It is good and also the best to plan for life after death so that your family will not suffer from poverty. Asssupol cares about their client by always giving them the best service as they can to keep relationships also to bring in more clients.
It is advisable to go through the plans in any cover before selection.
*Based on your profile, your details will be sent to insurance partners that will best serve your needs. That may be a different company than the one featured on this page and form.*
Please Note: We do not represent any company stated or published on our website. We are also not a financial services provider or insurance company.